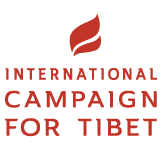 Dharamsala, July 20.– The Dalai Lama defended religious freedom as freedom of thought while calling for an end to religious conflict in a special video message to the International Religious Freedom Summit in Washington, DC last week.
"We human beings, unlike other animals, we have this very sharp
Dalai Lama intelligence and also have the ability to visualize a long future," he said. "So in that respect, the various different religious traditions develop. So religious freedom is actually in a way the freedom of our thought."
Read more ...